<!- User Code Injection -->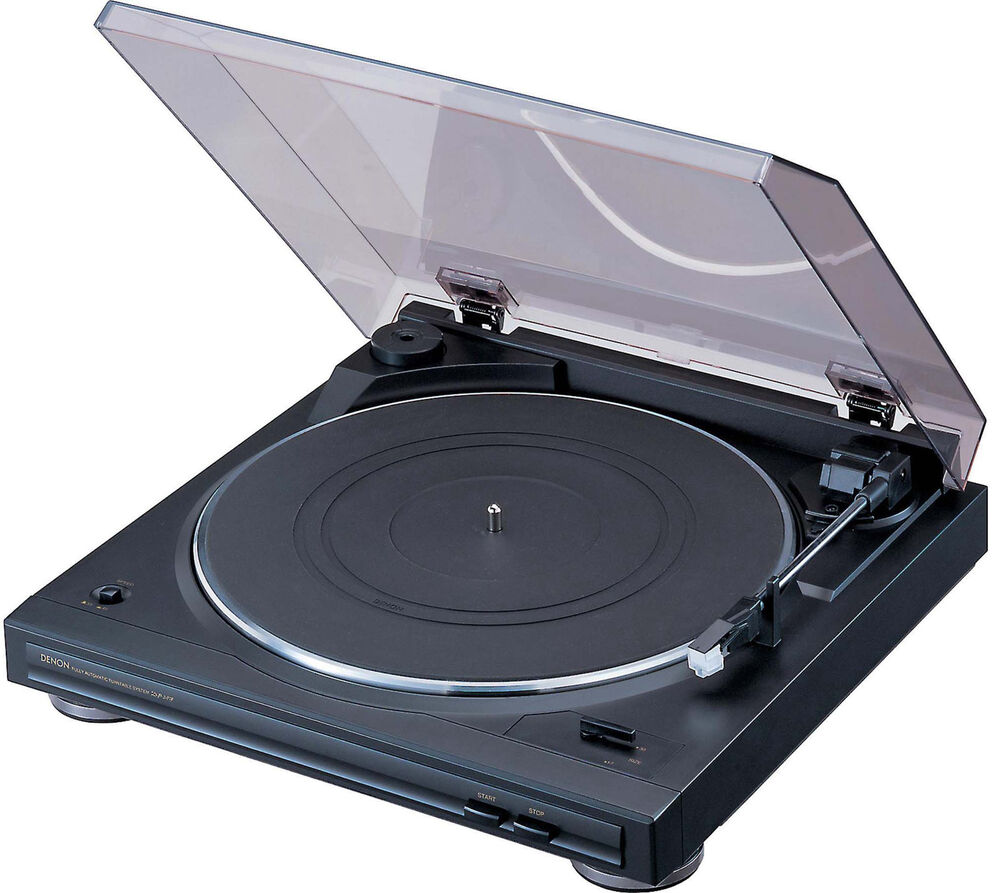 Denon DP29FA Turntable - Fully automatic with inbuilt phono
DP29FA
Price match offer - Limited time only

The Denon DP-29FA is a fully automatic turntable that starts playing your record with a simple touch of a button

In Stock
Free Delivery
Product Overview
The Denon DP-29FA is a fully automatic turntable that starts playing your record with a simple touch of a button. And when the record is finished, the tonearm automatically returns to its original position and stops the turntable from rotating.Fully Automatic Belt Drive Turntable
Switchable, Built-In Phono Stage Allows Connection To Any Amplifier
Compact Size Is Easy to Locate Anywhere In Your Room
A Reliable, Great Sounding Record Player At A Great Price
By eliminating the need to handle the tonearm manually, you dramatically minimise the chances of inadvertently scratching your records. There's also a manual lift mechanism that allows you to place the stylus on the record wherever you want, just in case you'd like to skip to a song in the middle of a side.
In-Built Phono Preamplifier/Equaliser: Even if your Receiver or Amplifier doesn't have a phono input - a very common situation since the home theatre era - this versatile turntable will play through your system, you don't even need a phono pre-amp or a phono input on your Receiver or Amplifier because the DP-29FA includes a built-in phono preamp. You can simply connect it up to your system through a standard auxiliary (AUX) connection. But if your Receiver or Amplifier does have a phono input and you'd prefer to use it, then a small switch beneath the platter disengages the preamp.
And for solid, dependable playback, the DP-29FA has been precision manufactured with rigid diecast aluminium for perfectly stable turntable rotation.
Technical Specifications
Design: Fully Automatic Belt Drive Turntable.
Motor: DC Servo Type.
Platter: Aluminum.
Phono Equaliser: Built-in phono RIAA Equaliser.
Cartridge: Moving Magnet Cartridge.
Stylus: Audio Technica ATN-3600L or Denon DSN82
Tonearm: Dynamic balance Tone arm.
Lift: Manual lift included.
Two Speeds: 33-1/3 rpm & 45 rpm.
Wow & Flutter: 0.15%
Nett Weight: 2.8kg.
Dimensions (WxHxD): 360 x 97 x 357mm with lid closed
Manufactures Warranty: 2 years
Warranty and Delivery Details
WARRANTY
2 Year Warranty
DELIVERY
Free Delivery (Australia Wide)
1-2 working days processing period